The Role of Working Memory
Free eBook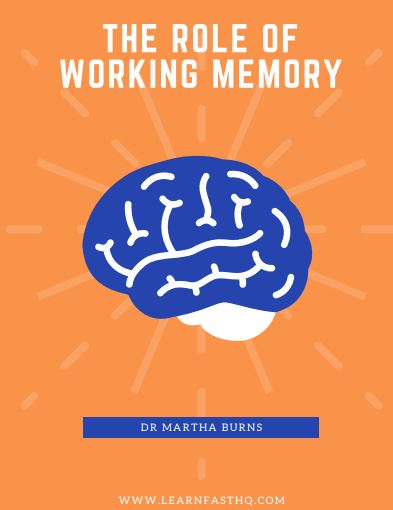 Do you have a child or student who is struggling to learn? They could be:
Finding reading and maths difficult

Falling behind their classmates at school

Having trouble following directions

Unable to stay focused
A weak working memory could be contributing to their problems.
Learn about the importance of working memory for learning (it can be more important than IQ).
Get the free e-book by Dr Martha Burns, neuroscience educator