Many children with language difficulties have problems comprehending. They have difficulties with what they hear as well as what they read.
The LearnFast programs enhance their oral language skills and this helps them with reading comprehension. If a child has a difficulty with oral language skills, they will often incorrectly hear words which leads to them not comprehending well.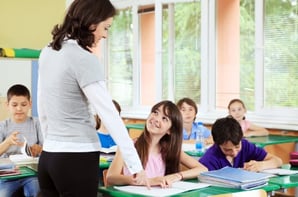 Children who do the LearnFast programs fine tune their whole phonological system. This is the part of language that distinguishes one speech sound from another. They also develop a stronger vocabulary – a core ingredient for comprehension of spoken and written language.
At the same time as your child's phonological system and vocabulary is being developed be the LearnFast programs, the exercises they do each day improve their working memory. With a better working memory, your child will be more able to hold information in their mind, and remember what they've heard and what they've read.
So not only does participation in the LearnFast programs help oral comprehension, it has a major impact on reading comprehension which relies on strong oral language skills.