The LearnFast programs were developed in response to 30 years of research into why some children have difficulty with learning and language.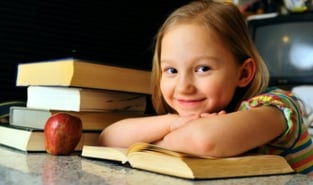 The researchers found one of the key factors was that many of these children struggle to process verbal information at the speed of normal speech. Their processing speed is slower than the speed of the words they are hearing. This difficulty is not because they are unintelligent – in fact it has nothing to do with the child's level of intelligence. It is cause by an auditory processing problem, commonly known as auditory processing disorder.
The LearnFast programs are designed so that gradually over time the child's ability to process information is increased. So that by the time they finish the programs their ability to process language is equal to that of children who do not have a problem in this area.
Once a child is able to process language at a normal speed, this then improves their ability to comprehend and to think more quickly.
Teachers notice that these children are then more able to understand what the teacher is saying in the classroom. This is very important for the child's ability to learn in the classroom.