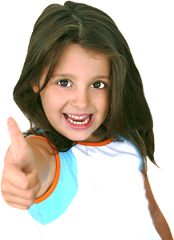 When a child has difficulty communicating or is struggling to learn in the classroom it can lead to major issues with self-confidence.
Children with language difficulties often have trouble forming friendships because of their inability to effectively understand and respond to their peers. They can feel rejected and become self conscious.
Similarly, children who are struggling in the classroom can often feel 'dumb' because they can't read and write as well as the other children. These children often lack confidence and can even become resistant to 'having a go'.
The LearnFast programs can address the underlying processing difficulties that relate to these oral and written language deficits. Due to the motivating and rewarding nature of the LearnFast programs children feel a sense of achievement which in turn improves their confidence and self esteem.