Make Learning Fun
For 3 to 6 year olds
What would it mean for you to know your child can:
Control their emotions & resist impulses

Plan activities – on their own or with playmates

Co-operate with others

Pay attention and focus well

Remember what they are asked to do

Reason better

Have their brains ready for learning to read and do maths.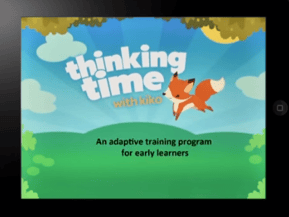 They can learn to do all these things with a new, fun
neuroscience based app – Kiko's Thinking Time
It makes learning fun for younger children
Kiko's Thinking Time builds 6 key skills critical for learning and socialisation:
Working memory

Inhibition

Focus
Cognitive flexibility

Reasoning

Spatial skills


How we Found Kiko's Thinking Time


Many parents have experienced the benefits of neuroscience learning programs for their primary and secondary students. But they often asked us, "what about a program for my preschool and kindergarten children?"
So I searched for years for a program for 3 to 6 year old children. It wasn't easy to find one. There are thousands of learning apps available.
But we wanted one based on rigorous neuroscience research. And it had to include learning principles from the research - like exercises that adapt to the child's responses.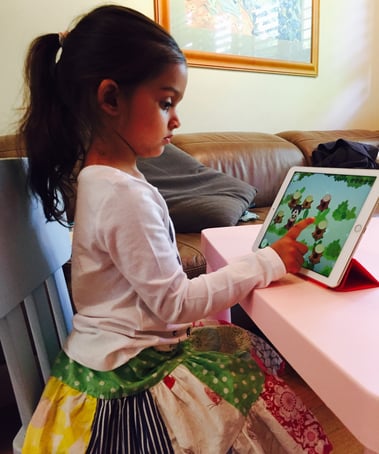 Then I found Kiko's Thinking Time.
It meets all our criteria

It was developed with Harvard and University of California neuroscientists

The USA Department of Education supported its development

It's endorsed by Scientific learning Corporation (providers of Fast ForWord & Reading Assistant)
There was one final test before we agreed to distribute Kiko's Thinking Time – was it really fun for kids?
So I asked my 3 year old granddaughter to try it. She played it. It was clear that she liked it.
But her reaction when she woke up the next morning confirmed its fun appeal.

"I want to play the fox game", she told her mum. (Kiko is a fox).
How it Works
On an iPad, iPod, iphone or computer via a desktop browser

Voice instructions – so your child doesn't need to read

Preschoolers and Kindergarteners love the touch screen technology

Children stay engaged and motivated by the built in rewards

12 month subscription, 10-15 minutes a day, 2-3 times a week.