Fast ForWord123

A unique 3 step, evidence-based method for increasing students' capacity to learn
Fast ForWord123 (FFW123) is a unique 3 step, evidence-based method for increasing students' capacity to learn. It is a powerfully effective and scientifically validated method for improving learning outcomes where English is the language of learning.
This method blends the best of education technology with empathetic support by parents/teachers and motivation from the "reward economy".
It builds cognitive skills essential for learning, and simultaneously improves the four components for learning-in-the-English-language: listening, reading, writing and speaking.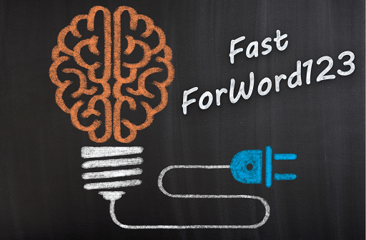 Three Steps of Fast ForWord123 Online Programs
Step 1

Language & Cognitive Enhancement
Two age-appropriate Language & Cognitive Enhancement modules build language skills while training the brain to effectively discriminate and process the 44 phonemes of the English language. At the same time, these language activities build the four cognitive skills essential for learning: Memory, Attention, Processing & Sequencing.
Step 2

Reading Development
Six Reading Development modules - extends the Language & Cognitive Enhancement and builds grammar, vocabulary and comprehension. The appropriate starting level for each student is determined using the internationally benchmarked Reading Progress Indicator.
Step 3

Reading Assistant Plus (RA+)
The Reading Assistant Plus (RA+) 1-on-1 online-guided oral reading coaching. It has several hundred texts using sophisticated voice recognition technology to provide timely corrective feedback and pronunciation examples. Interwoven throughout Reading Assistant Plus (RA+) are automated measuring and reporting tools to generate metrics such as words read correctly per minute and question/answer metrics to show the evidence for growing reading comprehension ability.
Scientists Built and Evolved FFW123 on 45 Years of Research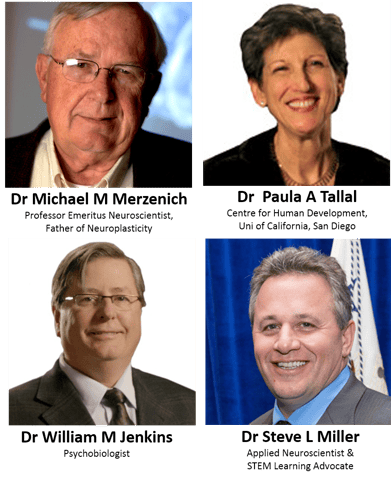 Two now internationally acclaimed teams of neuroscientists - Drs. Michael Merzenich and Bill Jenkins at the University of California, San Franciso, and Drs. Paula Tallal and Steven Miller at Rutgers University - developed FFW123 by building on 45 years of brain plasticity and neuroscience research (how the brain works, learns and develops) and research into linkages relating language problems with listening and reading.
Since FFW123 was first developed in the late 1990's, scientists have used the data from millions of users over the last two decades to continually improve and refine FFW123. This data is collected in accordance with data security laws.
The remarkable FFW123 program is one of the most extensively researched of its type in the world with more than 400 published school case studies and research papers.
The FFW123 support resources are available 24 hours a day, 7 days a week
Everything you need to know to get the best out of your subscription is available on the help centre.
You will find program manuals, score sheets and tips and suggestions on how to do the exercises. There are short, easy-to-follow videos as well as printable materials. The site also includes frequently asked questions, technical and program support.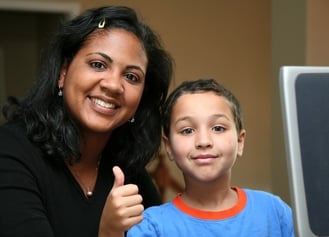 We provide support during your Fast ForWord 123 home use subscription -
We receive your child's data via our sophisticated Progress Tracking System.

Scores appear at the end of each session that allow you to track performance in each exercise and complete a daily score sheet for motivation purposes.