Your students - preschoolers to high schoolers - help the Social Express characters, Zack, Emma, Sam, and Katie solve social problems.

This way they practice real-life social interactions. Students can build their skills to develop meaningful relationships and successfully navigate our social world.
Social Learning is a Challenge
Some children and young adults may need direct instruction to acquire appropriate social competencies. Each facet of every skill is broken down into small pieces in The Social Express "webisodes".
The Social Express provides a highly interactive and visual presentation and facilitates the generalisation of skills outside the teaching environment.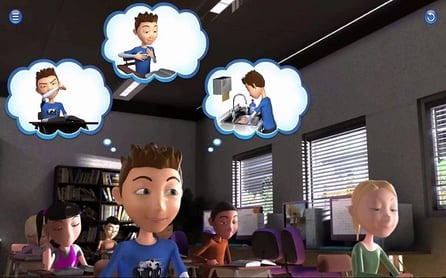 The curriculum works on eight target skills.
Self-management

Conflict Resolution

Coping Strategies

Group Participation

Attentive Listening

Relationship Management

Non-verbal Communication

Conversations
The Social Express targets core deficit areas that stand in the way of school, social, and life success for your students. It enables them to become more socially aware and competent individuals.