Social Learning is a Challenge
Children and young adults need direct instruction to acquire appropriate social interaction competencies. Each facet of every skill is broken down into small pieces in The Social Express "webisodes".
The Social Express program addresses these areas with a highly interactive and visual presentation and facilitates the generalisation of skills outside the teaching environment.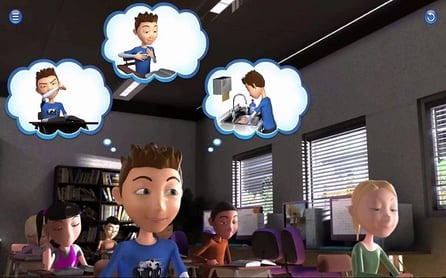 The curriculum works on eight target skills.
Self-management

Conflict Resolution

Coping Strategies

Group Participation

Attentive Listening

Relationship Management

Non-verbal Communication

Conversations
The Social Express program targets core deficit areas that stand in the way of school, social, and life success for children and young adults. It enables them to become more socially aware and competent individuals.