Your most struggling learners can improve their learning.
And they can do this faster and easier, even if they have tried all sorts of programs, and nothing has worked.
We have exercises which can improve their language and thinking:
listening, reading, writing, vocabulary, grammar, comprehension

memory, attention, and brain speed.
These online exercises use artificial intelligence (AI) to adapt the exercises to each learner's needs in every session.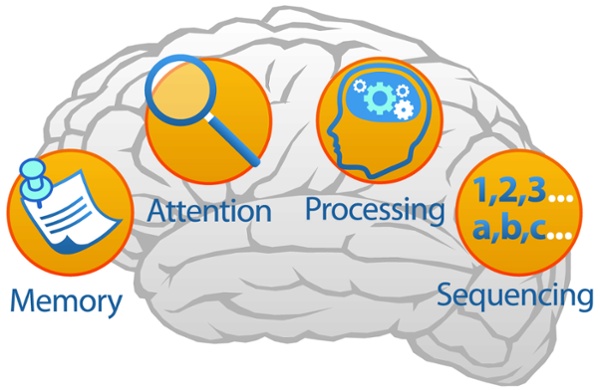 Even gifted children have improvements after completing these intensive brain development exercises.
And children who aren't struggling can boost their self control, learning and reading skills. They do better at school and in everyday life.
Adults recovering from stroke or traumatic brain injury have benefited too.
Plus, students can even use an extension program to improve their speaking confidence.
Our programs have been helping learners succeed for
over 20 years, in over 50 countries

Over 3,000,000 students have used Fast ForWord

More than 15,000 schools have used Fast ForWord

250,000 educators have implemented Fast ForWord
What Our Clients are saying
I would like to thank you for the wonderful service you have provided regarding our initial contact with LearnFast. You have been very generous with your time and I certainly have the impression you care about your products and your clients.


Melissa, NSW
I wanted to write and say a big thank you. The results so far have been nothing short of amazing (great social language, much less anxiety, greater receptive language ability in challenging environments like school). I wish I had a camera when he opened his certificate today for finishing the language program. It was like he'd won an Oscar.


Steve, Victoria
Before I first started your program, I was a very bad reader and speller, but now that I have done it I'm better at reading and writing. I'm very pleased that this program has helped me so much. I have an easier time understanding instructions and I'm so happy that I can read so much better than before.
Lachlan, 9yo | New Zealand
This program has helped me in Maths and other subjects I have trouble with. I feel it has helped with my reading and my understanding of things during and after classes. I can sound out words heaps better and I think if I do it a bit longer I will get where I'm meant to be in class work.
Imogen, 12yo | NSW
My son's reading fluency has gone from a page of "Babe" read reluctantly in 8-10 minutes to now reading 1 page in a minute with fluency and full comprehension. He is finding it much easier to sequence events and can tell jokes in the right sequence.
Amanda | Victoria
Ellen struggles with comprehension at times which is part of her Auditory Processing Disorder. I must say her language, writing, reading and comprehension has markedly improved since doing Fast ForWord123! Her speech and oral language has also accelerated. The change in her confidence has been amazing!
Julie| Victoria