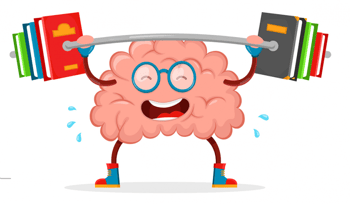 One of the largest school systems in the USA state of Alabama achieved average reading level gains of seven months in only 35 days. Students in 17 primary schools used a systemic, research-proven approach to reading intervention that developed cognitive skills essential to reading and learning.
"We felt that helping students with skills like memory, attention, and processing would be beneficial to their learning in any subject and have a greater impact on achievement. Our data so far has supported that belief, " says Tim Solley, Assistant Superintendent of Instruction and Academic Accountability.
After this success with implementing the Fast ForWord123 program the Madison County School System (MCSS) in Alabama has expanded the program to its middle schools. The Fast ForWord program targets the root causes of reading difficulty in the brain.
MCSS, one of the largest school systems in Alabama, launched the Fast ForWord program in autumn 2019. The reading and language program also supports the district's efforts to all students are reading on grade level by the end of grade 3.
"We weren't simply looking for a reading intervention that works; we wanted to know what works best. All of our research and conversations with other schools led us to the Fast ForWord program," said Tim Solley,
The Fast ForWord program helps students develop the foundational cognitive skills that are essential to reading and learning.
In MCSS, the Fast ForWord program is used by selected students in grades K-8 for 30 minutes a day, five days a week. It is a two-in-one reading and brain training program that targets the skills that are core to reading.
Virtual personal reading tutor
It is also the only reading program with a virtual personal reading tutor that provides real-time, corrective feedback as students read aloud.
"The Fast ForWord program is not only impacting reading, but student learning across the board. It's helping our advanced students, too. Their achievement has increased as well as the achievement of our struggling students," says Tim Solley.