Learning Capacity Outcomes
More than 2,500,000 students in 20 years have accelerated their learning and reading, thanks to the LearnFast programs.
The results are proven by over 250 Research Studies on 100,000 Students in over 1000 Schools
 across 11 Countries, including Australia and New Zealand
The results are validated by independent reviews.
Increasing Learning Capacity by improving Cognitive Skills
All educators know that reading has a central role in learning. Students who can't read at year three face significant challenges in mastering the curriculum in their primary, then later secondary schooling.
The role that cognitive skills play in learning is less well understood. Thanks to research on how the brain learns, we now know the importance of well-developed cognitive skills to successful learning, and how weak cognitive skills detract from learning.
In an effort to improve learning for all students, schools often focus on two points:
Curriculum standards
Strategies for individualising instruction to give learners optimal and repeated exposure to content they haven't mastered.
While these are critically important, they do not directly address the needs of many struggling students who:
Have difficulty paying attention to instruction
Have difficulty remembering what they are taught
Improving curriculum and individualising instruction also do not address a cognitive challenge faced by nearly every learner who is working at grade level and above:
The inability to process information in one or more subject areas as quickly as it is being presented by the teacher.
Even high-performing students can lose motivation when they find it difficult to keep up with the pace of instruction. But when students' brains are ready to learn at the pace required in the classroom, there's no stopping what they can achieve.

Classroom-ready brain
There are four key cognitive skills that make a classroom-ready brain:
Attention – the ability to focus on information and tasks, and ignore distractions.
Processing rate – the speed at which a student is able to accurately process incoming information. In the context of reading, processing rate refers to how quickly a student can distinguish speech sounds and identify letters and words to create meaning.
Memory – the ability to retain and recall information, essential for word recognition, comprehension of complex sentences, and remembering instructions.
Sequencing – placing the detail of information in its accustomed order. In the context of reading, sequencing is that ability to determine the order of letters within words or words within sentences.
How the Fast ForWord Program Helps
Neuroscience research has shown that with the right input, the brain can change and reconfigure itself throughout life.
That's why the brain fitness exercises in the Fast ForWord programs are designed to help students become better learners— to be able to pay closer attention to their teachers, to absorb information faster, and to remember what they are taught.
Developing attention, processing rate, memory, and sequencing as the Fast ForWord program does—in combination with great teaching—can have dramatic results:
Accelerated acquisition of knowledge
Greater ability to use and organize information from existing curricula
Increased learner readiness to actively engage in their own education
Outcomes for Students
All students – gifted, 'average' and learning challenged – can benefit from the LearnFast programs that build their brains' capacity to learn – by improving their thinking and their language skills.
Over 100,000 students each day
Every day over 100,000 students around the world use the LearnFast programs – Fast ForWord Language & Cognitive Enhancement, Fast ForWord Reading Development, Reading Assistant and Cogmed. Most of these students access their programs at school, with training sessions scheduled in their school timetable.
Every student has a different brain. No two brains have the same 'wiring' (the network of neurons which forms the basis of their learning ability). Teachers see these differences in their students' skills, attitude, aptitude and performance.
The whole student population can gain from the LearnFast programs.
Gifted Students
Students who perform near the top of their class or year, and even gifted students, find their results improve after doing the LearnFast programs. This is because the cognitive and language skills are further enhanced by the scientifically based and validated exercises.
See Reading Improvement Results for gifted students in Louisiana and Master Mind Article by Braemar College (Victoria, Australia) Principal, Russell Deer.
'Average' Students
Schools have whole year groups use the LearnFast programs because they have been proven to lift the performance of the general student population.
Studies have shown that students who used Fast ForWord improved their ranking relative to their peers on Naplan and ACER tests.
Students show greater performance increases, higher academic achievement, and are more engaged learners, after training on the LearnFast Programs for as little as two Terms.
Benefits beyond classroom
The benefits extend beyond the classroom. Researchers have measured improvements in self-esteem; communication skills such as vocabulary and pronunciation, improvements in listening and understanding, and stronger memory for things like retaining large amounts of information and event sequences.
Students with Learning Challenges

The LearnFast neuroscience based programs are particularly effective for students with any of the following learning challenges:
Auditory Processing Disorder

Working Memory

Reading Difficulties, including Dyslexia

Poor Attention & Focus

Problems Following Directions

Autism Spectrum Disorders

English as a Second Language
Outcomes for Schools
Teachers enjoy teaching more, and have better job satisfaction because they find that students:
Follow instructions better

Recall information more effectively

Have stronger focus and attention in class

Have improved behaviour

Participate more in classroom discussions

Are more enthusiastic about learning, and easier to teach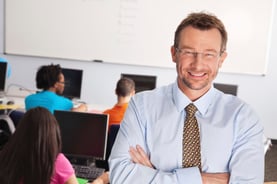 Teachers have more time to teach. They spend less time on reporting and tracking student progress, thanks to online, real time reports for whole classes, whole years or individual students.
Schools benefit from:
Improved reputation for education outcomes

Fewer discipline problems

More satisfied and engaged staff